DK Polyester making the world a more beautiful place, for more than 40 years
2001
Pascal van Dam and Igor Knook start their own business on March 2, 2001 in Steenbergen: DK Polyconstrukt was founded.
The letters DK are derived from Van Dam and Knook.
2003
Relocation to Klundert, the nuance shifts from on site assembly and production to professional polyester manufacturing.
2008
A part of the polyester business run by Bijl Polyester – where both Igor and Pascal have worked themselves – is taken over by DK Polyester. Suddenly DK is three times as large! Production is moved to Heijningen and the company was renamed to DK Bijl Polyester.
2008
Frans van Dam – the father of Pascal, a "second father" to Igor and great doyen of them both – passes away on February 18, 2008 at the age of 60. In cooperation with Wim Bijl he sought to reclaim the Dutch polyester market. In 1978 Wim Bijl founded W.B. Bijl Polyester B.V. and made a mould for a polyester boat for the first time. Later the company moved to the industrial area of Dintelmond to assure plenty of space for future growth.
2012
In order to widen the business Polystyle Dakkappellen was taken over. DK Polyester suddenly gained a history of 37 years: founder Jan Rademaker started Polystyle in 1975.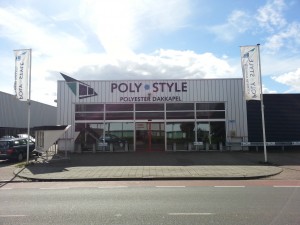 2013
Office and showroom completely transformed and renewed ICT environment.
2014
A new paint booth is put into operation to expand production capacity for the future.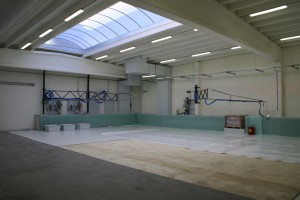 2015
More than 45 employees work at DK Polyester and the new website goes live!